Watch Now: Socialive & IBM Watson Media Virtual Showcase
Learn how to easily elevate the production value of video content for townhalls, trainings, virtual events, and more with Socialive and IBM Watson Media.
Drive engagement with professional video content:
Produce rich, dynamic video with titles, branded graphics & remote guests
Seamlessly deliver video content at scale to reach wider audiences
Create a live streaming production workflow straight from your browser
Anthony Romero, Product Marketing Manager | IBM Watson Media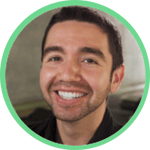 Over a decade of experience in the live streaming space, Anthony Romero has worked closely with the technology from a video delivery standpoint all the way to video production.
With a background in producing webinars, both in front of and behind the camera, Anthony has ample experience in what makes a live stream work and best practices in hosting.
He has worked closely with organizations to help realize their path toward success with video, both from an internal, corporate angle all the way to highly public and massive in scale live streaming events.
Jonathan Joffe, Director, Solutions Engineering | Socialive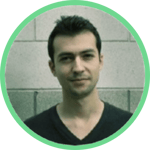 Jonathan brings over a decade of cutting-edge experience in the video and live video space, and currently leads solutions engineering at Socialive – the leading cloud-based enterprise video creation platform.
Working closely as a strategic partner with external teams, Jonathan is responsible for bridging strategic content vision with Socialive's technical solutions to bring to life modern approaches to content creation at scale. Before Socialive, Jonathan held senior strategic Customer Success roles at several startups in the live streaming space.